Last Friday, Matt and I both had the day off so we decided to pack up the child kid and dog kid and take them to a new park.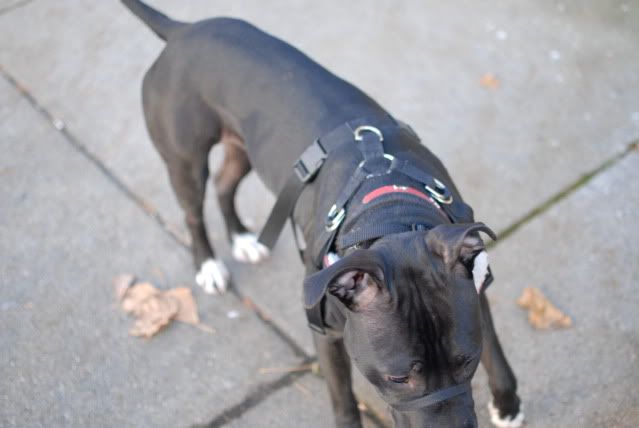 A is a bit of a wiener when it comes to things that may get the adrenaline pumping so he didn't partake of the really cool zipline that this new park offers, or the rope climbing structure that leads to a huge slide, but he seemed to enjoy himself. I spent most of the time walking with Emma and looking at birds in the water. If she wasn't on her leash, she would have been swimming with those birds.
Yesterday, I got word that I won a contest for some Christmas cards so once they arrive, I will share them. I guess my last post of not being able to send out cards will be damned. Matt also was whining last night about getting a tree so I might just be a big fat liar about that too.
Right now I'm listening to Against Me, about ready to start on a DIY gift for our parents and will spend the rest of the day wrapping gifts, doing a little homework and cleaning.