I hate logging into Blackboard, expecting to see an 80% on your test, only to see that you got a 65%. OH WELL. I had a 90% in Algebra, until yesterday. I kind of bomb it on tests.
But...I decided I'm going to do something fun. I'm going to plan a "Yay, I graduated" trip! I was looking through photos the other day of my trip to Frankfurt, Germany and Amsterdam and I got a little teary. That trip was so much fun. No worries, just friends. There was a meltdown walking through the red light district of Frankfurt but we pulled ourselves together and had a blast.
This trip probably won't happen until next Summer or a little later but it gives me something to focus on.
My friend lives in Frankfurt and I would love to go see her again. It sucks living in two different countries but it also kind of awesome when you want to visit. Maybe a road trip to Spain? A side trip to Morocco?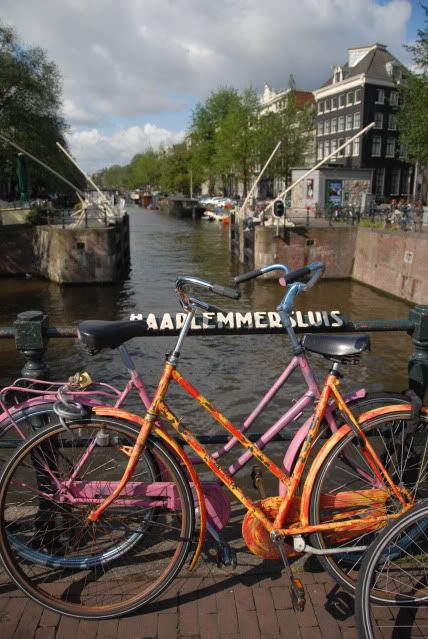 (I can't believe those are the only two pictures I have from the whole trip in my photobucket. Kind of sad)